Humanity Not Statistics I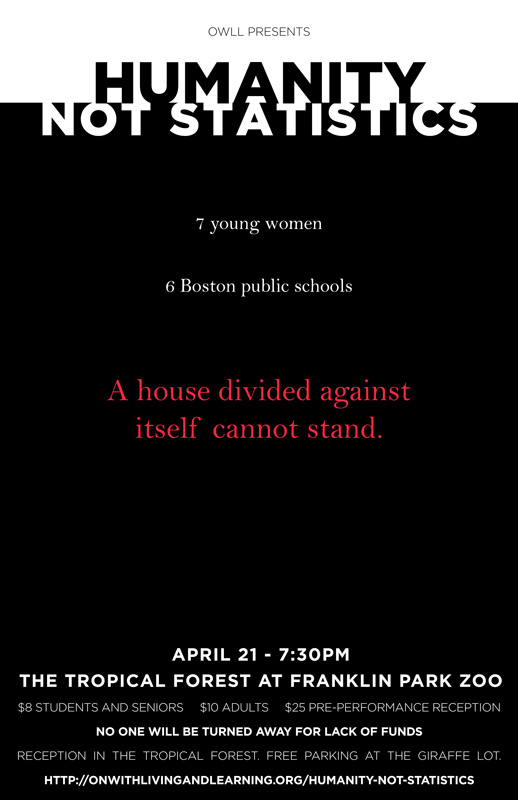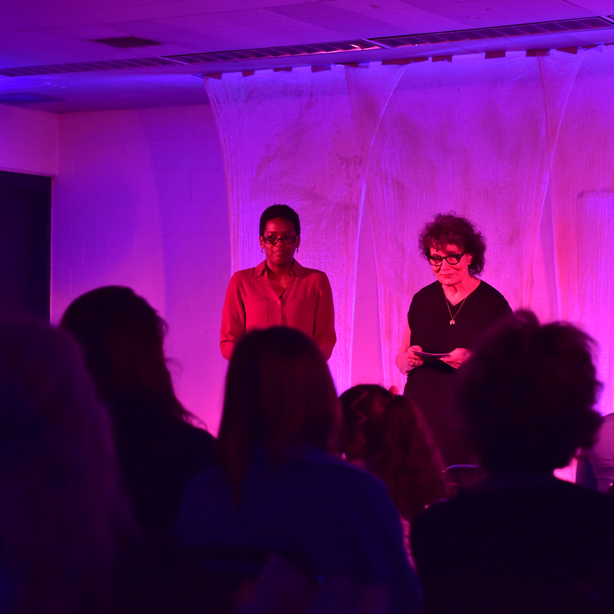 Reviews
"OWLL gives me a sense of belonging and empowerment, helping and teaching others that it is possible to live a productive life."
- Donna, OWLL Member
Humanity Not Statistics II
This second series of the Humanity Not Statistics: Leadership Through Theatre workshops features high school aged girls from four different Boston Public schools, college aged women, and a past participant of On With Living and Learning. We believe that looking at the work through intergenerational eyes will help to deepen the understanding of community-based issues for all of the participants. This project strives to continue to add the female voice to the body of art produced by youth and community members in response to the impact that the multi- dimensional face of violence has had on them and on their communities.
Teaching artists Molly Gilbert and Zahra A. Belyea will facilitate workshops focused on playwriting, voice work, and ensemble building. Some of the other workshops will also be led by special guest mentor activists and artists who will lead sessions on the topics of storytelling (both verbal and written), healthy relationships, combating issues of fear with self-care, and using music as a tool for protest. The workshops will culminate in a theatrical production based on the experiences of the participants.
The performance will take place on June 10th at the Putnam Chapel of the Unitarian Universalist Urban Ministry, 10 Putnam Street in the Roxbury neighborhood of Boston. We will begin the night with a Gala at 7 PM, followed by the performance at 8 PM. Immediately following the performance, we will have a talk-back and a time to mingle with one another over light refreshments.
"Humanity Not Statistics: II was made possible with funding by the New England Foundation for the Arts' Creative City Program, with funding from the Barr Foundation and with additional support from the Boston Foundation, Stearns Foundation, Foley Hoag Foundation, and the Boston Cultural Council."