OWLL is a grassroots collective of BIPOC, White, and Differently Abled Artists who commit their art for racial and social justice. We bring together underrepresented voices from Boston's urban communities in leadership workshops that culminate in theatre productions celebrating their cultural heritage and social experiences. Our collective works with community partners to ensure a focus on the social justice issues most relevant to the participants and serves as a basis for deep community listening, transformation, and the development of a new narrative for the participant's and their community's future.
OWLL Artists as Activists Collective
Mary Driscoll, Lead Artist/Playwright
Sheri Bridgman, Actor/Choreographer
Zarah Belyea, Teaching Artist/Dancer
Erica Wisor, Actor/Musician
Jadira Figueroa, Stage Manager
Tasia Jones, Theater Director
Lianna Asim, Actor/Playwright
Sara Kitaeff, Visual Arts Curator
Maria Hendricks, Actor/Singer
Amy West, Actor/Director
Ashley Villar, Teen Advisor/Actor
Allyssa Jones, Music Composer
Alicia Savage, Art Photographer
Erica Telisnor, Music Director
Destiny Polk, Choreographer
Our Board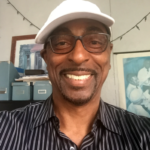 Robert Bridgeman is a creative Theatre Director with a broad background in arts programming and human service management. Robert was Director of Programs for the Phillips Brooks House Association at Harvard University for 25 years. He most recently served as Director/ Acting Coach for The Center for Teen Empowerment, leading on the program's annual Youth Peace Conferences at the Paramount Theatre in Boston. An accomplished dancer, Robert trained at The Dance Complex, Cambridge, practicing jazz, modern, ballet, and african dance, and at Danny Sloan Dance Training. Robert has studied Theater Arts at Leslie University and Human Service Management at Harvard.

Erica Telisnor is a composer, arranger, producer, pianist and music educator, born and raised in Boston. She has been fortunate to mentor and workshop with premiere musicians, including Patrice Rushen, Victor Wooten, Jon Faddis, Bobby McFerrin, Nnenna Freelon, Russell Ferrante, and Dee Dee Bridgewater. Telisnor earned her B.A. in Contemporary Writing & Production at Berklee College of Music, and ventured to New York City to embark on collaborative work with artists in hip-hop theater, including David Diggs and Rafael Casal. Since returning to Boston, she has taught voice, piano and music theory. She has been music director for theatrical works including the Greater Boston Stage Company's Boston premiere of Marie & Rosetta. She continues to expand her impressive arsenal of 80+ compositional and arranging works.
Grace Bachman works as a program evaluator in Boston for education and non profit organizations.  She is delighted to bring these skills to OWLL. Grace joined the OWLL team in 2010 as the original researcher about women and incarceration for the Hidden Faces of Courage. When not at OWLL, Grace enjoys running and volunteers at the Cambridge Women's Center.
Zahra A. Belyea holds a B.A. in English from Boston University, an M.Ed. in Secondary Curriculum and Instruction from Boston College, and an M.A. in Theatre Education from Emerson College. As a dancer, she has performed at numerous venues throughout New England. With her fellow dancer she was part of a living art installation in a production of Women Writers' Suicide Club. She is a member of the Stage One Theatre Teaching staff of Company One, a member of Company One's PlayLab Unit,  a cast member of Open Theatre Project's SLAM Boston.
Stacy Bordon, was released from State Prison 2010 and was introduced as a culture bearer to Dr. Mary Driscoll from a mutual friend who knew she  would be interested in OWLL'S project "Hidden Faces of Courage".  She now has a Master's in Mental Health Counseling with a concentration in Substance Use Disorders/Addictions using drama as the starting point for healing. She is the founder of New Beginnings Reentry Services, Inc. a non-profit organization working in partnership with community agencies to advance and empower women returning as citizens who are transitioning from trauma's and imprisonment.
Dan Curley, is a management consultant.  His contribution includes networks of collaborative and supportive community partners, introductions to places where women and children gather to access both services and resources, and network building to increase our audience in undeserved populations. As a gay activist he also provides networks to the GLBT communities.

Kern Saint Dic is an actor, and interrelated media artist. He was improv trained at MassArt (related courses: Performance Arts Fundamentals, On The Spot, etc), and is currently training with Mike Pointer. Since 2010, Kern has had leading roles in music and performances art shows, and other roles in short and feature films. Kern wrote, produced, and performed "Wake Up (Monticello)" for which he won the All School Award, MassArt, 15; a piece he is expending. He is a versatile, adaptable and resourceful artist.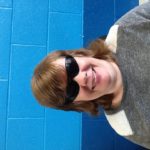 Maureen Finnerty is an actress, dancer, choreographer and teaching artist, who, through movement and playwriting teaches the importance of self-advocacy. Having studied movement, improv dance, and acting, she has collaborated with choreographer Gianni Di Marco in developing World Affair, and has been a presenter in Dance Across the City. As Movement Director for ATT, Maureen teaches children and adults with and without disabilities that everyone has a place in theater and each person enriches the creative process by keeping an open mind. Maureen is a resident teaching artist for Open Door Arts  (formerly Very Special Arts of MA) and co-director for All Voices Count.
Sara E. Kitaeff joined the OWLL board in 2016.  With significant non-profit experience as the chairman of the board for local art organization Glovebox, Inc. and as a legal intern with the Arts and Business Counsel, Volunteer Lawyers for the Arts, Sara brings a fresh, creative and professional perspective to OWLL's mission.  She received her BA from Boston University and her JD from Suffolk University Law School and practices family law in Boston.  She is also a photographer and a member of Fort Point Arts Community (FPAC).
Jen Mecca joined the OWLL board in 2020. She served as Board President of the Fort Point Arts Community (FPAC) from 2012-2020, and has served on the Midway Artist Collective board. Jen was instrumental in opening FPAC's Assemblage Arts Space. Working with OWLL, she helped establish the Night OWLLs series to bring culture-specific programming to Assemblage and welcome underrepresented voices and audiences for collaboration and conversation. Jen holds a BA in Architecture from Cornell University and a Master of Science in Architecture Studies and Urbanism from MIT.  As a textile artist, she has shown her work nationally and internationally.
Artistic Collaborators
Nate Evans, enigmatic and eloquent best describes the work of Nathan Evans, the Boston based photographer and sculptor, who is known for his visual genius in rendering his subjects with a stylish mystique while at the same time bringing their depth to the surface to show the lyricism of beauty. Much has been said about his ability to give his visions life by using materials that most others discard. This sets his work apart from traditional artists. It's what captivates his collectors, the passerby, and the aesthete.
Elaine Fallon spent many years working as a Professor of Occupational Therapy & of Humanities at Quinsigamond Community College, Worcester Ma. and in her work with clients attending psychiatric day programs at Community Health Link also in Worcester. This work gave her an awareness for the need for support systems in under resourced communities. She enjoys writing and is currently teaching women who have not had the opportunity to finish high school. She has tutored at Artists For Humanity and is long time board member of Very Special Arts, Boston. She joined OWLL in 2011.
Annie Hamilton joined OWLL in 2015 as an administrative assistant. OWLL's mission to build community though art resonated with her passion for social justice and striving for long term policy change. When not at OWLL, Annie is biking around Boston.
 Marc Miller, Marc S. Miller is co-founder, co-artistic director, and producer of Fort Point Theatre Channel. He has acted, stage managed, and swept the floors for countless theatre companies over five decades. A writer and editor for his day job, he has written or been project director for a dozen books, including several that won major awards. He has written on theater, economic opportunity, health care, human rights, history, and technology policy.
Michael Ricca, is a Boston-based actor and singer who has performed with the Huntington Theatre, Speakeasy Stage and other local theaters. A long time board member of On With Living and Learning, Mr. Ricca has performed has performed as a singer in jazz and cabaret rooms, churches, theatres and independent living facilities throughout New England, and in Chicago and New York, most recently in several performances at the Metropolitan Room.  In 2014, Mr. Ricca made his seventh sold out appearance at Scullers Jazz Club in his new show,Still That Boy.  For many years, he performed with the local jazz vocal group At the Movies.The group received the IRNE award for best cabaret performance in 2004. He is a founding member of Titanic Theater Company.

Alicia Savage is a Boston based artist focused on ideas tied to personal narrative, adulthood, and identity; explored through photography, performance, and installation techniques. Her portfolio has been exhibited both locally and internationally. She has instructed at Maine Media Workshops, New England School of Photography, Palm Beach Photographic Center, LCI Bogota, and Boston University's Center for Digital Imaging Arts. She has been an active artist and volunteer of the Fort Point Art Community since 2009, co-chaired Exhibitions of the Midways Art Group in 2015, and served as a resident-elect director of the Midway Artist Collective from 2016-2020.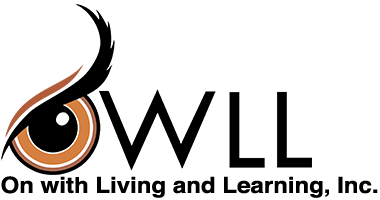 Mary Driscoll, PhD
Founder & Artistic Producer

---
Mary Driscoll, PhD, has combined her experience as a sociologist with her passion for theatre to design a program that advances literacy skills through new narratives for social change. This successful program is for women who are transitioning from marginalization to productive participation in their communities.
The genesis for OWLL began in 1999 when Mary began writing monologues with and for HIV positive women whose voices were under-represented in the pandemic. These stories were then woven into one social fabric and presented by the women themselves through an advocacy performance in their community. The resounding success of the women's performance, and support fro the Office of Minority Health, motivated her to continue the process and become the founder of a collective non-profit organization On With Living and Learning.
It was when Mary taught a course called Entrepreneurship 101 at the Suffolk County House of Correction that she realized that 21st century life and work environments require far more than just content knowledge. Productive citizenship must involve creativity, innovation, communication and collaboration. The OWLL program was an ideal medium for the learning of those skills through the development of performance.
Dr. Driscoll is an experienced teaching artist and has taught workshops in shelters, prison, and community HIV/AIDS prevention programs. She has led workshops for the International Health Organization, India, the Nomagando Fund for Special Children in Uganda, and CAST in Kingston, Jamaica, West Indies.
As an actor she has appeared on Boston, New York, and Provincetown stages and is a core member of the Fort Point Theatre Channel in Boston.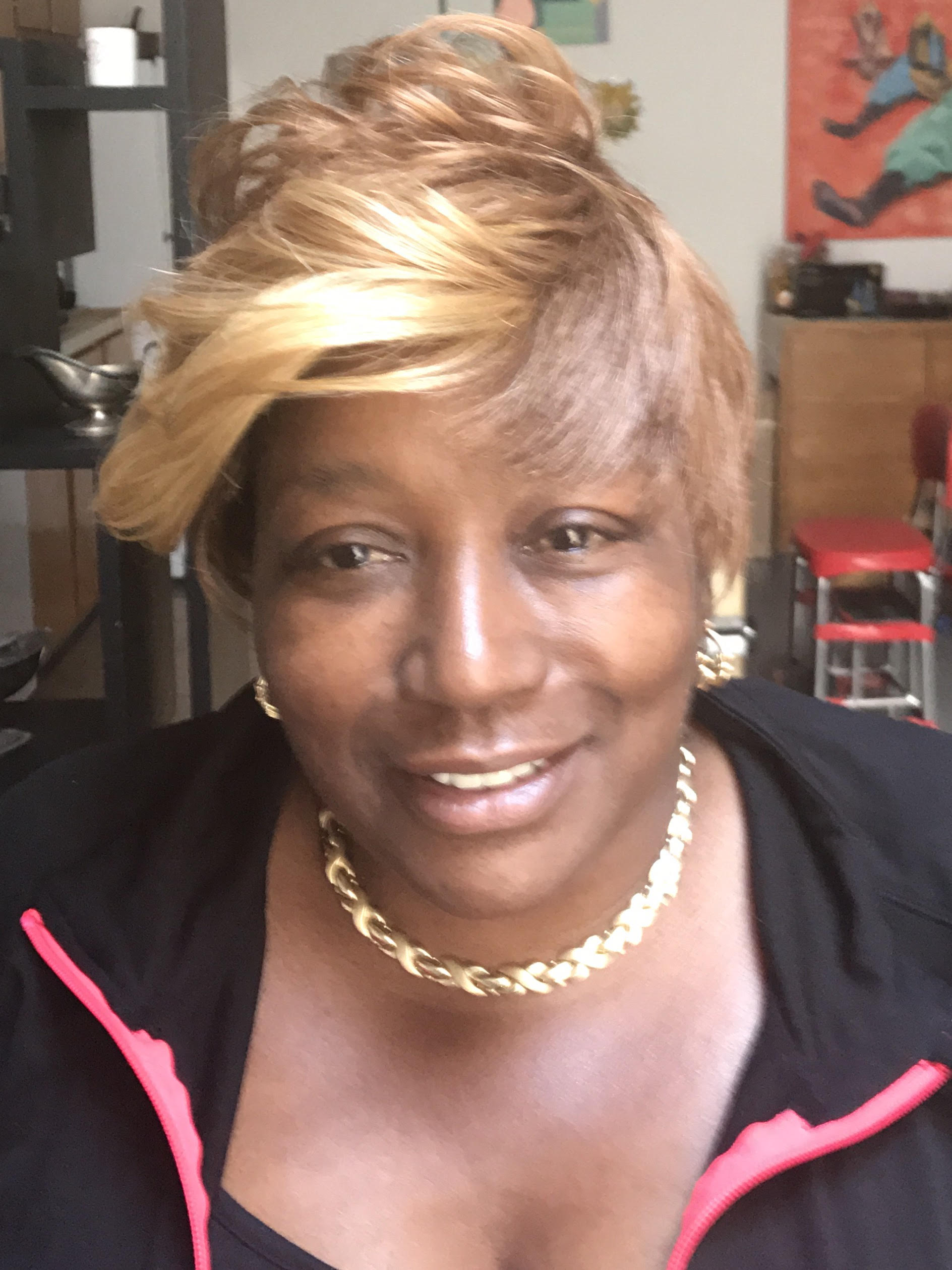 Celebrating Donna Daley
Donna Daley, a previously incarcerated woman and culture bearer,  participated in the OWLL workshop series and production directly upon her release from prison.  This experience had an major impact on her  developing  interest in the Art of Theatre with an empathetic value in the individual suffering from trauma and addictions. She worked as a licensed addiction counselor advancing advocacy and leadership skills for women and girls touched by incarceration and racial injustice. Her work to make art a part of a collective experience will be remembered.